In The Press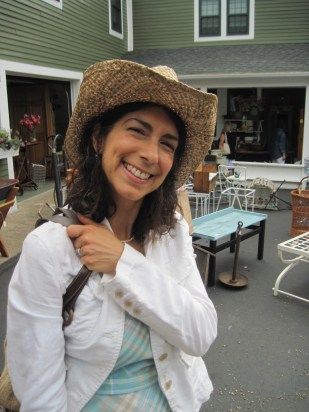 Cottage B at Home - Vintage Country Living
Last year while visiting some friends in New Hampshire, my husband and I decided to swing by the Sage Farm Antiques 'Autumn Spectacular' that takes place every fall. Sage Farm Antiques is a traveling, rotating antiques and vintage market held in three different locations across southern NH.
At last fall's event there was a raffle drawing for a $50 gift certificate. I was taken by complete surprise when I received a phone call a few days later informing me that I was the lucky winner of the raffle. Needless to say, I was thrilled to pieces! So I gleefully headed back to NH this past weekend for their 'Salvage Style' show held in North Hampton, NH in the beautiful seacoast region.
The 10 Best Antique Stores in NH
According to the Best of New Hampsire website: Sage Farm Antiques is not so much a store as it is a stationary market, operating one weekend every month. What they lack in hours they make up for in impact, offering an entirely fresh inventory with each market, as well as a new theme. Dedicated professionals selling quality vintage and antique goods make this pop-up prodigy an easy choice for my list.
Autumn Spectacular runs through Sunday at Rochester Fairgrounds
Sage Farm Antiques has been listed twice in Flea Market Style Magazine as their readers favorite for Antiques and Vintage in the state of New Hampshire.
Many thanks to our loyal customers for putting us in the lime light and we LOVE Flea Market Style Magazine as well.